JAMESON IRISH WHISKEY
Blended Irish Whiskey
Nose:  Mellow, pot still whiskey, toasted wood with Oloroso sherry undertones.
Taste:  Smooth, sweet wood with nutty notes.
Finish: Exceptionally smooth
JAMESON CASKMATES
Blended Irish Whiskey
Nose:  The initial aroma of freshly mown Hay is complimented by a crisp Orchard Fruit character, Green Apples and Pears along with a twist of Lime Zest. Mild Pot Still Spices appear, deepening from Green Tea to Hazel Nut and Milk Chocolate. The lingering Hop influence combines effortlessly with Toasted Oak and Barley Gains to form a solid base.
Taste:  As expected, there is the initial sweet mouth coating typical of the Irish Pot Still Whiskey inclusion. Then the effect of the Beer Cask finish becomes apparent with the subtle touch of Hops and Cocoa Beans. Some Marzipan and Charred Oak add to the complexity.
Finish: Long and sweet with Milk Chocolate and Butterscotch
JAMESON BLACK BARREL
Blended Irish Whiskey
Nose:  Rich and full, developing into the succulent sweetness of exotic fruits like nectarines, apricot and papaya.
Taste:  A burst of flavours combine to produce a creamy luscious taste experience. The waves of vanilla, toasted wood and spices roll through from the  pot still whiskey and flame charred barrels, while the special fruity sweetness from the grain remains consistent.
Finish: An incredibly long finish with fruit and wood spices lingering in perfect proportion, delivering an extremely rich and luxurious taste experience.
POWER'S JOHN LANE RELEASE WHISKEY
Single Pot Still Whiskey
Nose:  An abundance of earthy aromas, leather, tobacco with layers of charred wood, dark chocolate and treacle toffee.
Taste:  Full bodied spice front followed by vanilla, honey and dried apricot.
Finish: Lingering honey sweetness on toasted oak.
POWERS GOLD LABEL WHISKEY
Blended Irish Whiskey
Nose:  Fruity, spicy with some dry peppery tones.
Taste:  Full flavoured predominately pot still with honeyed spicy notes.
Finish: Long, sweet and sour with lingering spice.
POWERS SIGNATURE RELEASE
Single Pot Still Whiskey
Nose:  Triple distillation in Copper Pot Stills and years of maturation, produce the crisp fresh herbal notes of garden mint and bergamot, balanced with more robust spicy touches of nutmeg, fig and black peppercorns. The sweet vanilla notes on a background of Charred American Oak and the subtle use of ex-Oloroso sherry butts, from Iberian oak, brings some succulent very fruits to the mix.
Taste:  Initially succulently sweet with vanilla, leads into the warming flavours of the charred oak casks. Hints of black liquorice and cinnamon slowly allow some fruit to appear – melons, green apples and pears. As the richness subsides, there is a crisp, flinty acknowledgement of the barley .
Finish: Long and wonderfully complex. An unhurried journey through an impressive flavour spectrum.
PADDY IRISH WHISKEY
Blended Irish Whiskey
Nose:  Soft and light with an intriguing background maltiness.
Taste:  Soft and crisp with a distinct nutty malty and charred wood character.
Finish: A sweetness gently fading, mellow maltiness and mild woody notes lingering pleasingly.
PADDY CENTENARY RELEASE
Blended Irish Whiskey
Nose:  Initial aroma of green apples gives way to rich spicy notes. Soft mellow barley grains in balance with robust touches of tarragon and bergamot, typical of Paddy Irish Whiskey down the years.
Taste:  At first, a soft vanilla sweetness, and then, the orchard fruits appear. The evolution continues into the crisp succulence of freshly chopped green bel peppers.
Finish: Long, with sweet vanilla top notes balanced with a pepper prickle and fading to expose the delicate barley grains.
GREEN SPOT
Single Pot Still Whiskey
Nose:  Fresh aromatic oils and spice with orchard fruits and barley on a background of toasted wood.
Taste:  Full spicy body. A hint of cloves along with the fruity sweetness of green apples, rounded off with toasted oak.
Finish: Lingering flavours of spices and barley
YELLOW SPOT 12 YEAR OLD
Single Pot Still Whiskey
Nose:  Mown hay & cracked black pepper. Red bell peppers, nutmeg, clove oil & green tea. Sweet honey & peaches from the Malaga casks.
Taste:  Honey sweetness with pot still spices. Flavours of fresh coffee, creamy milk chocolate & Creme Brûlée. Notes of red apples & toasted oak.
Finish: Sophisticated and complex. Sweetness throughout, with a mix of red grape & dry barley upon exit.
REDBREASET 12 YEAR OLD
Single Pot Still Whiskey
Nose:  A complex spicy and fruity aroma with toasted wood notes evident.
Taste:  Full flavoured and complex; a harmonious balance of spicy, creamy, fruity, sherry and toasted notes.
Finish: Satisfyingly long, the complex flavours linger on the palate.
REDBREAST - LUSTAU EDITION
A unique collaboration between the prestigious Bodegas Lustau in Jerez, Spain and the Midleton Distillery in County Cork. Initially matured in traditional bourbon & sherry casks for a period of 9-12 years. It is then finished for one extra year in first fill sherry butts which have been seasoned with Oloroso sherry from the prestigious Bodegas Lustau in Jerez, Spain.
A very welcome addition the ever expanding range of Irish Single Pot Still whiskeys.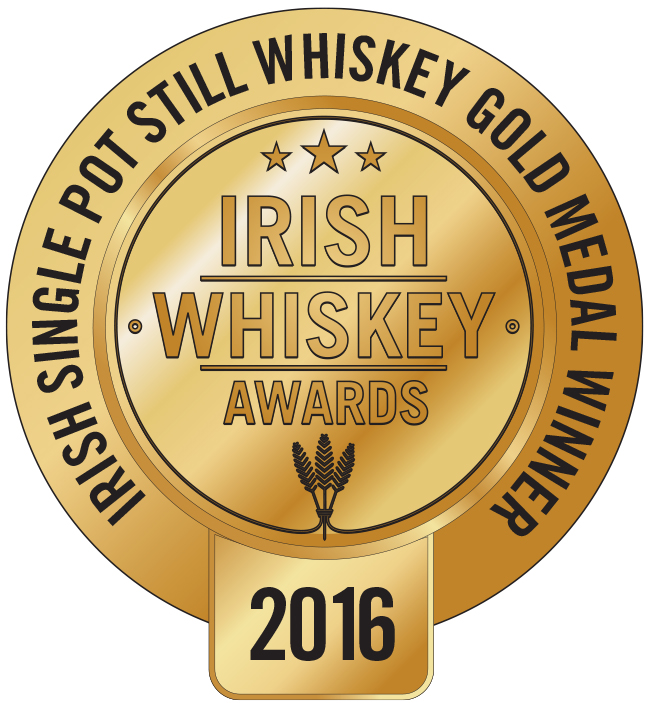 MIDLETON VERY RARE
Blended Irish Whiskey
Nose:  A rich, full pot still character with touches of ripe, juicy sultanas, yeasty fruitiness and acacia honey.
Taste:  A sweet crisp, truly unique taste. A maltiness is first apparent and then the richness of honey, berry fruits and hints of clementines to the fore.
Finish: A very long finish with a pleasantly peppery finale.
MIDLETON BARRY CROCKETT LEGACY
Single Pot Still Whiskey
Nose:  Elegant aroma of vanilla and toasted oak complimented by a touch of lime, succulent green berries, pears and green sweet pepper.
Taste:  Light pepper carries onto fresh citrus, limes and mandarin orange sweetness. A hint of cinnamon with vanilla and oak reveals its years spent in American oak.
Finish: The full spectrum of flavours lasts well into the finish, slowly fading to expose the clean American oak foundation.
METHOD AND MADNESS SINGLE GRAIN
Single Grain Irish Whiskey
Nose: New pencil shavings, light rose petal and fresh rain on pine
Taste: Warm toasted oak, fresh peeled grapefruit and zesty wood spices
Finish: Sweet cereal, clove spiciness and fresh mint
METHOD AND MADNESS SINGLE POT STILL
Single Pot Still Irish Whiskey
Nose: Red liquorice laces, fresh rosemary mint and grated root ginger
Taste: Sweet fruit and spice, cinnamon toast and ripe banana
Finish: Aromatic green tea, dissipating fruit and spice and rich wood farewell
METHOD AND MADNESS SINGLE MALT
Single Malt Irish Whiskey
Nose: Freshly shelled peanut and cereal malt aroma
Taste: Cracked cinnamon stick and ice cream cone wafer
Finish: Fragrant bon bons and a hint of tasted barley
JAMESON - DISTILLER'S SAFE
Brian Nation is the head distiller at Midleton Distillery and this has been created by him to highlight the underlying quality of the spirit at the distillery.
According to Irish Distillers this 'Delivers a smooth mouthfeel and gentle notes of apricot, cinnamon and melon, The Distiller's Safe pays respect to the character of the distillate. Long before barrels make their mark, a pot still has the first say.'
Apparently this is the youngest of the three whiskeys in the Whiskey Makers Series and is entirely aged in ex-Bourbon barrels.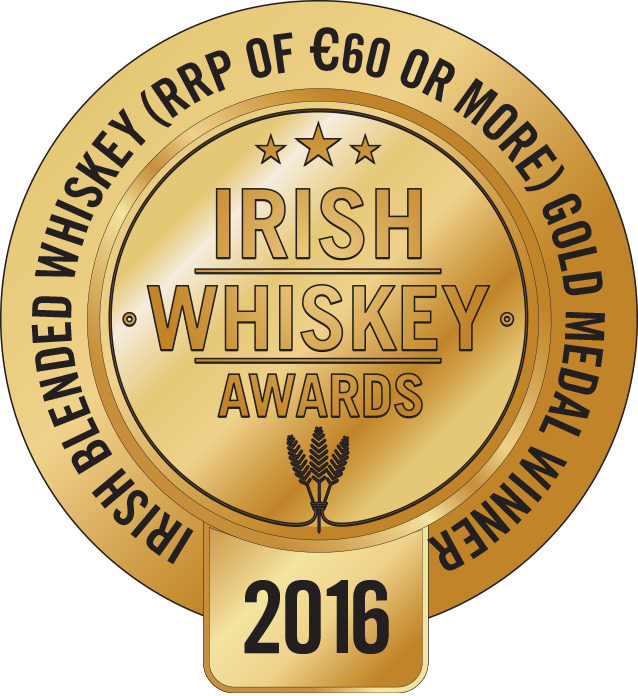 JAMESON - COOPER'S CROZE
Cooper's Croze is named in honour of Jameson's Master Distiller, Ger Buckley. The aim of this whiskey is to showcase the diversity of the barrels used at Jameson and the influence of the oak on the whiskey. Fittingly this is aged in a variety of barrels including ex-Bourbon, ex-Sherry and some virgin oak barrels.
According to Irish Distillers: 'The Cooper's Croze is a carefully crafted whiskey that effortlessly carries vanilla sweetness, rich fruit flavours, floral and spice notes and the undeniable influence of oak. You can take whiskey out of wood but you can never take the wood out of whiskey.'
JAMESON - BLENDER'S DOG
This whiskey celebrates the craft of Billy Leighton, who is master blender at Jameson. This is a blend of both grain and pot still whiskeys that have been aged in ex-Bourbon and ex-Sherry barrels. Apparently three different spirit types are used in the grain and pot still element and four different barrel age profiles.
According to Irish Distillers this 'delivers butterscotch sweetness with a prickle of spice and tannins. Making whiskey requires a fair deal of science, but blending is an art.'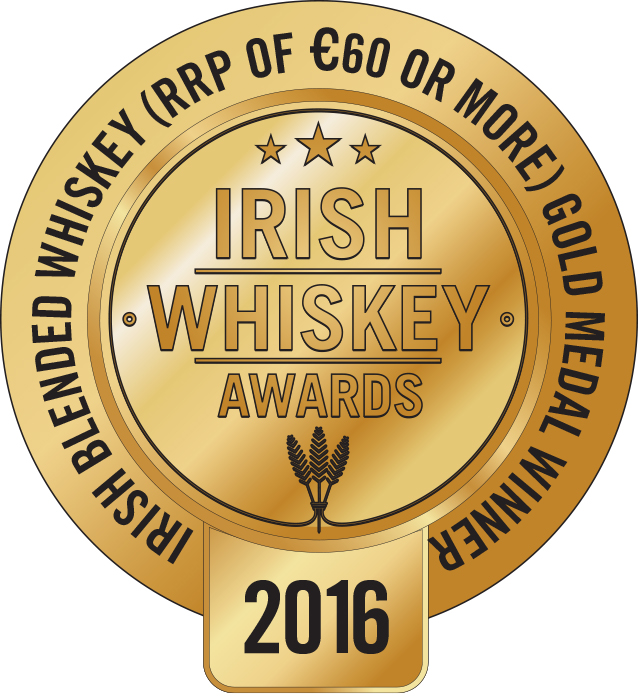 WRITER'S TEARS - COPPER POT
This is a fine whiskey, which strictly speaking is a blend but only contains pot still whiskey and malt whiskey. Unlike other blends it does not contain and grain whiskey. This has been extremely popular since it was first released and is a favourite with our staff.
Writers Tears won the award of Best Irish Blend Under €50 in the 2013 Irish Whiskey Awards. A blend of pure pot still whiskey and malt whiskey. A deliciously soft, sweet, easy drinking dram.
"A glossy pot still character: rather than the usual fruity firmness, the recognisable pot still traits are shrouded in soft honey tones which dovetail with lightening kumquat-citrus tones. Quite a curious, but always deliciously appealing animal. Works beautifully well: the arrival is an alternating delivery of soft and hard waves, the former showing a more bitter, almost myopic determination to hammer home its traditional pot still stand point; the sweeter more yielding notes dissolve with little ot no resistance, leaving an acaia honeyed trail……………." 93 Points Jim Murray's Whisky Bible 2010
Nose: Flashes of apple with hints of vanilla and honey over a distinctively irish pot still base
Palate: Gently spiced with a burst of ginger and butterscotch with background notes of toasted oak. Long, elegant finish with subtle notes of milk chocolate and almonds.
TULLAMORE DEW
Tullamore Dew is a smooth, mellow whiskey that is a blend of Pot Still and Grain Whiskeys which are presently distilled in Midleton Distillery in County Cork. On the nose, a mild blend of spicy, lemony and malty notes, with charred wood and vanilla undertones. Light bodied, sweetish spices, buttery and rounded with light citrus fruitiness.
Nose: On the nose, a mild blend of spicy, lemony and malty notes, with charred wood and vanilla undertones.
Palate: Light bodied, sweetish spices, buttery and rounded with light citrus fruitiness. The palate has a warming, pleasant maltiness with toasted wood and vanilla hints. The finish is smooth and gentle, the complex flavours lingering.
THE IRISHMAN
Limited to a small production of just 6000 bottles every year. This is a fine single malt that was triple distilled and aged for 12 years in first fill bourbon casks. Each year the people at the Irishman carefully select their casks from a Northern Irish distillery to go into the Irishman 12 Year Old. We only get a small allocation of this each year, so innevitably we will run out between batches. Our own tasting notes: An explosion of fruits on the nose, with hints of candyfloss, mixed citrus peel, pineapple and tangerine. The palate is fresh and vibrant with flavours of boiled sweets, ripe citrus fruit, honey and red apples. Very smooth all the way to the finish. Incredibly complex, fruity and long lasting given it's 12 year old age statement. Bottled at 43% ABV.
Nose: A light sweet spicy note of vanilla, cinnamon and even a tincture of clove.
Palate: The initial sip is a burst of rich flavours, sweet with vanilla and delicately bolstered by black peppercorns. This gently gives way to succulent fruits, leaving behind a lingering flavour of grassy cereal notes.
THE DUBLINER
A refined and smooth single malt that has been matured for the entire 10 years. This has been drawn from casks that previous held Kentucky bourbon and has been bottled at 42% ABV.
ST PATRICK'S - OAK AGED IRISH WHISKEY
Patrick's Irish Whiskey is matured for more than 3 years in first fill bourbon barrels using 3 year old grain blended with 21 year old malt. "An exceptionally smooth and well balanced Whiskey, the smoothness comes from the young grain, and the long lingering aftertaste from the fully matured old malt "
CRESTED TEN
This is the older version of Jameson Crested Ten (now relabelled as simply 'Crested'). These bottles date from before August 2016.
We think this is a far better example than the standard Jameson, it has just a bit more flavour and complexity, meaning it is a little easier to drink straight up without a mixer or ice! The blend composition is very similar to the regular Jameson but has a little more ageing. Some extra use of sherry casks also adds some nice weight and spicy fruitiness.
WEST CORK SINGLE MALT - 10 YEAR OLD
A smooth and soft single malt that is bottled by the West Cork Distillery.
Nose: Fresh oak, pencil shavings, vanilla, ginger, apricot and pineapple. Uncomplicated but fresh and vibrant.
Palate: Soft and fruity on initial taste then there are more peppery, spiced notes. Quite chewy and oaky with a slight mouth-drying sensation. Classically styled bourbon cask matured Irish whiskey. Flavours of pineapple turnover, red apples, citrus peel, ginger, vanilla and black pepper.
THE DUBLIN LIBERTIES - COPPER ALLEY
This is a 10 year old single malt that was initially aged in traditional ex-American Bourbon oak before given a finishing period in fine 30 year-old Oloroso sherry barrels for around 6 month. Just 31 sherry casks were chosen for this bottling which is limited in numbers. The whiskey has been bottled un-chilfiltered and at a generous 46%.
Copper Alley is in the heart of Dublin city and was once a bustling centre for tradesmen, craftsmen and whiskey taverns.
CONNEMARA - ORIGINAL - PEATED SINGLE MALT
Connemara is rare amongst Irish whiskey, its hook being the smokiness associated with the malts produced by our neighbours Scotland. It's a style of whiskey that had died away in Ireland after the 19th century, when small distillers would probably have dried their malt with whatever fuel was available at the time. It's said that when the Cooley Distillery started up in the late 1980s, it had no plans to make a smoky whiskey, but at some stage peaty malt was bought and run through the stills with fantastic results. It's a lovely malty whiskey with Cooley's signature honey and pear notes as well as a beautiful waft of smoke. Since it was released in the late 1990s, it has won over many fans of peated Scotch whiskies such as Laphroaig and Ardbeg. Yet Connemara still has a definite Irish character.
Nose: Enticingly smoky with some pear and apple followed by some subtle dried fruit aromas.
Palate: Silky smooth with a honey sweet start, followed by malt and fruit flavours giving way to full bodied peat.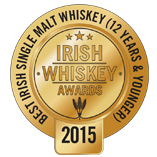 HYDE - ORIGINAL - 10 YEAR OLD
Hyde 10 Year Old single malt is a limited edition single malt that has been finished in Oloroso Sherry casks. This is a double distilled single malt that was initially matured in ex-Bourbon barrels. It is non-chilfiltered and bottled at 46%. This is named after Douglas Hyde, the first president of Ireland.
Nose: Lots of juicy fruit aromas, with hints of boiled sweet and pear drops. There's also a woody note, similar to pencil shavings and workshops then some spice and cola notes.
Palate: Mouth-filling and viscous. Lots of juicy fruit to start with then evolves into dried vine fruits, dates and caramel flavours. Some warm, spicy oak adds a peppery note, which persists to the finish.
BUSHMILLS - ORIGINAL - TRIPLE DISTILLED
Bushmills Original is also known as 'White Bush' and is the flagship blend from Bushmills distillery. It is vatted from triple distilled malt aged for 6-7 years along with some younger grain whiskey which is currently sourced from Midleton distillery. Most of the maturation is done in ex-bourbon casks along with a small amount of sherry casks. This has a smooth yet full and creamy texture with some nice flavours of vanilla, fruits and some subtle chocolate notes.
Nose: Light and fruity with spicy aromas, vanilla note. Nose developing into crème brulée.
Palate: Gently warming' mouth coating texture; a touch of honey sweetness. Finish is crisp and fresh, with a touch of spice.
BUSHMILLS - BLACK BUSH
Black Bush is classed as the 'deluxe' blend from Bushmills and it has a lot of loyal fans across the world. Compared to the standard blend this has more depth, richness but also some woody hints. Maybe not as smooth as the Bushmills Original but it packs a lot more flavour. This is vatted from approximately 80% malt whiskey and 20% grain whiskey some of which is aged for as long as 18 years. A very high proportion of ex-sherry casks are used for the maturation giving the whiskey its signature dark colour and some delicious flavours of dried fruits, roasted nuts and caramel toffees. This still ranks as one of the best blended whiskeys in the world!
Nose: A distinctive, full bodied aroma with spicy, malty and nutty sweet sherry notes.
Palate: Big and full to start off with' quickly becoming light with a hint of spicy fruit. Floats across your tongue to the back of your throat where it rests as a slight sherry sweetness. Finishes with a lingering' smooth sweetness that flourishes into your cheeks.
BUSHMILLS - DISTILLERY RESERVE SINGLE MALT 12 YEAR OLD
Only ever available from the distillery. This is a special bottling of 12 year old Bushmills single malt that has been matured predominantly in sherry casks. The label states that this is drawn from whiskeys aged between 12 and 14 years old.
Dingle
Single Malt 
Incredible first release from the Dingle Distillery. Exhibiting unique character and a great sign of things to come from this producer. We have never tasted a whiskey of this quality from such an early age of maturation.
Extremely limited stocks.
PRIZE FIGHT
Prizefight is a unique Irish whiskey that was distilled at West Cork Distillery and aged in barrels sourced from Tamworth Distilling in New Hampshire, USA. The rye barrel maturation has added some subtle mint and herb notes whilst giving the whiskey a fresh and lively character. Enjoy straight or over ice.
Nose: Light and delicate with aromas of vanilla, stem ginger, green apples, mint, sawdust and lemon peel.
Palate: Fresh and lightly fruity. Flavours of lemon cream, vanilla, ginger, oak, apples and some prickly spice.
TEELING - SINGLE MALT
Single Malt 
A great single malt that is drawn from various ages of whisky from a single undisclosed Irish distillery. The oldest malt in this dates back to 1991 and the various components have been matured in different types of barrels including Sherry, Port, Madeira, White Burgundy and Cabernet Sauvignon.
TEELING - SMALL BATCH
A first release of Irish Whiskey for the Teeling Whiskey Company. This is a blend of Irish grain and malt whiskeys that have been married in rum casks before bottling at 46%.
Nose: Ripe fruity aromas. Candyfloss, dried apricots and some apples and pears on the nose
Palate: Sweet and fruity on the palate with good mouthfeel. Flavours of fresh apricot, pears and apples with some spicy vanilla infused oak. Dryer towards the finish with some sappy, oak and cedar wood nuances coming through. A young whiskey and surprisingly soft at 46%, a great starting point.