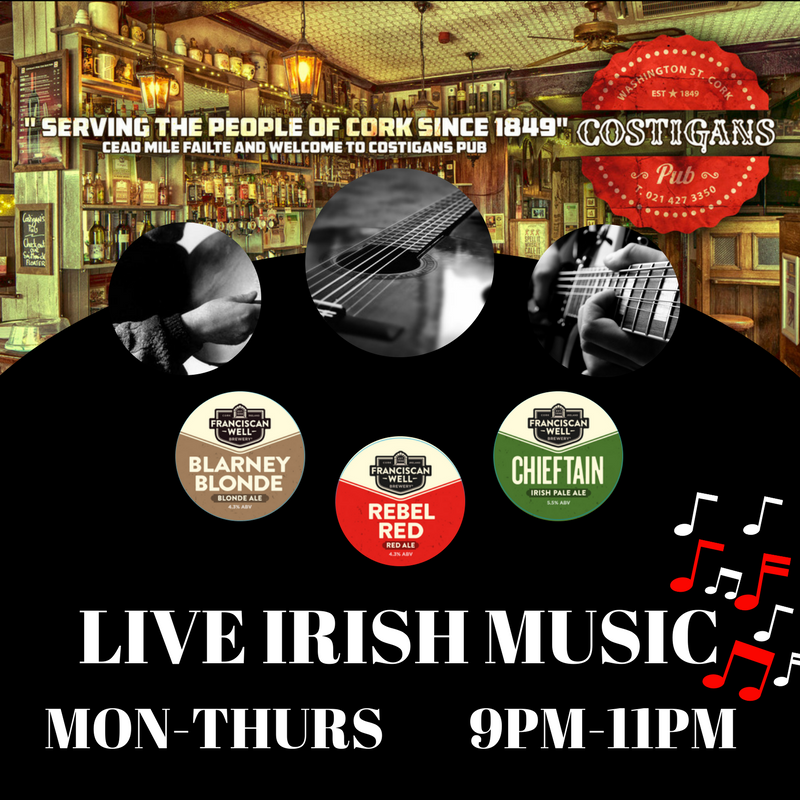 MONDAY
9PM-11PM 
Leif will be with us every Monday night hosting a genuine Irish trad session.
The group's repertoire is drawn from a host of influences ranging from Celtic to Appalachian and modern folk. They specialize in intimate acoustic sessions rooted in the story of song, made unique through their own musical interpretations.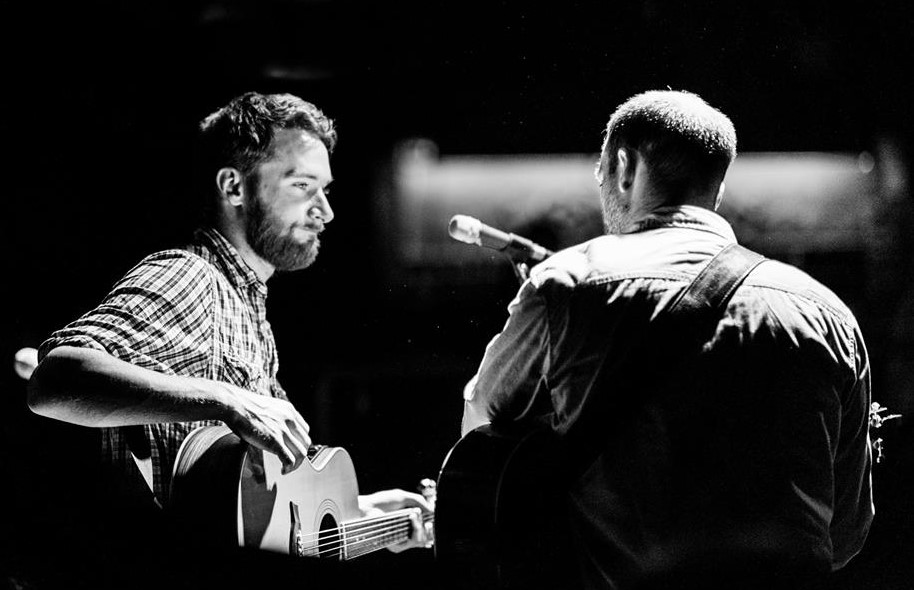 TUESDAY 
9PM-11PM
Claire Fennell & Friends will join us every Tuesday night for a jam-packed trad session.
This extremely talented bunch are born entertainers and they're musical talents are nothing short of fantastic. These guys are ones to watch in the future!
You'll be fighting the urge to get up and belt out a jig!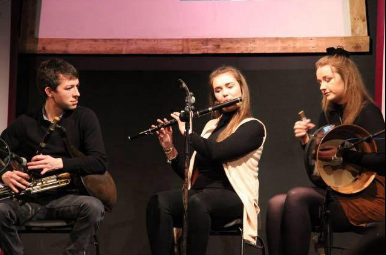 WEDNESDAY & THURSDAY 
9PM-11PM
We will have an array of different acts playing every Wednesday and Thursday nights so keep an eye on our Facebook page to see who we've got lined up.
If you or someone you know is musically talented and would like an oportunity to play to a crowd, get in touch with us at costiganspubcork@gmail.com. Please include a video or soundclip of yourself belting out a number in the email or a link to where we can check you out.