We really value our customers opinions here at Costigan's, you're our biggest critics after all!
We are continually striving to deliver the best possible experience for our customers and if there's anything you can think of that might help us do so, please don't hesitate to let us know.
Number of Reviews on TripAdvisor
Rated #1 out of a total of 92 Bars & Clubs for "Nightlife in Cork"
If you've a moment or two to spare, we would love to hear your thoughts on your experience with us here in Costigan's.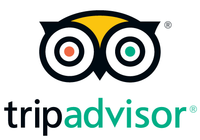 See the best places to go in Cork with a plan including Costigan's.
"There's no such thing as strangers; Only friends you haven't met." – W.B. Yeats